The first day of the Singapore Elite Youth Taekwondo Championships held on 7 January 2010 at Suntec International Convention Centre Hall 401 was electrifying for spectators, players, coaches and officials.
The entries of officials and players were greeted with heart-thumping music which provided added excitement to all who witnessed the event. There was lots of fanfare from start to end.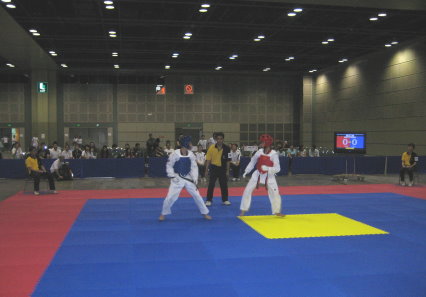 The performances of the players were equally exciting. They not only placed their supporters on tenterhooks but also drew loud and appreciative applause. High flying kicks seemed to be the order of the day.
If you have missed the action-packed event, you should attend the second day of the event on 8 January 2010 – that's today or tomorrow depending on the time you are reading this article.
It will start at 5.00pm sharp. Be there!