All blackbelt members, who aspire to improve their standards and eventually represent Singapore in various international tournaments, are invited to join the national training squad.
The squad trains from Mondays to Fridays from 7.30pm to 9.30pm at the National Training Centre – a centre where the best taekwondo exponents in Singapore become better.
If you are interested in joining the squad, you have to apply through your club or instructor who will be required to check with the Secretariat to find out the best date for you to start the training.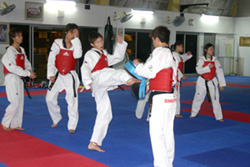 All players who participated in the recent National Championships are encouraged to register. It does not matter if you are not among the medal winners. You can apply as long as you have the determination to develop yourself further.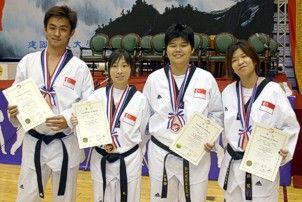 After all, the Singapore Taekwondo Federation is looking for players, who wish to go as far as they can in the sport, to guide and groom.
You should join the training squad if you want to realize your potential. This invitation is your opportunity.